France will organize the Rugby World Cup in 2023
French candidacy preceded South Africa and Ireland in the second ballot, (24 French votes against South Africa's 15 votes.)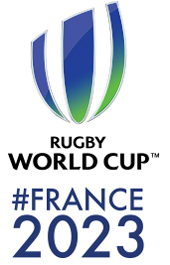 For the second time (after the 2007 event) the French will host the tenth world cup. The world rugby recommendation report published at the end of October by the International Federation, put France in second place, behind South Africa, in which appeared to be the favorite among voters. France managed to convince thanks to an aggressive advertising campaign, promises were made to the International Federation and to amateur rugby.
A study commissioned by the FFR (French Rugby Federation) to Deloitte consultancy highlighted the economic impact of this organization: 17,000 jobs will be created with 450,000 foreign visitors which will be a huge financial impact to France.
The World Cup will take place in September and October 2023 in nine stadiums including the Orange Vélodrome in Marseille! The exact dates are not yet known but we have plenty of time to let you know.
Orange Vélodrome stadium is the first to be certified Iso 21021. This certification was launched at the London Olympics in 2012 and so far only two places have been awarded: Croke Park in Dublin and Old Trafford in Manchester United. This standard sets out "principles of vigilance, inclusion, integrity and transparency" for sustainable events, to abide by society and the environment.
Orange Vélodrome stadium is an attractive and original place for your seminars, meetings, incentive events and receptions. Amenities include private lodges with VIP reception, 8,500 sq m² of rental reception areas, varying in size from 100 to 2,000 sq m². A meeting room with a terrace and a major view on the pitch can be rented out. A discovery tour of the Velodrome Orange stadium can be arranged in advance.
You may contact us for more information