Since the beginning of June, we have had the opportunity to discover the wonderful world of the underwater museum in Marseille
Initially planned for spring 2017, the project is finally seeing the day! Prepare your mask, your snorkel and your flippers and head for the Catalan beach, 100 meters offshore and about 5 meters deep, this is where the first Mediterranean underwater museum in Europe is located.
About ten sculptures, each about 2 meters high, have been designed for the occasion by different artists.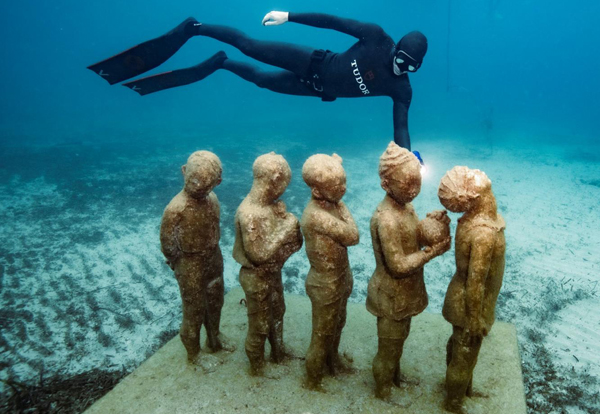 Photo copyright ©Guillaume Ruoppolo, wallis.fr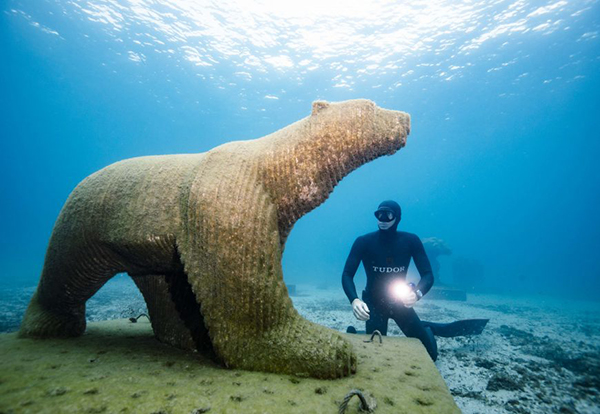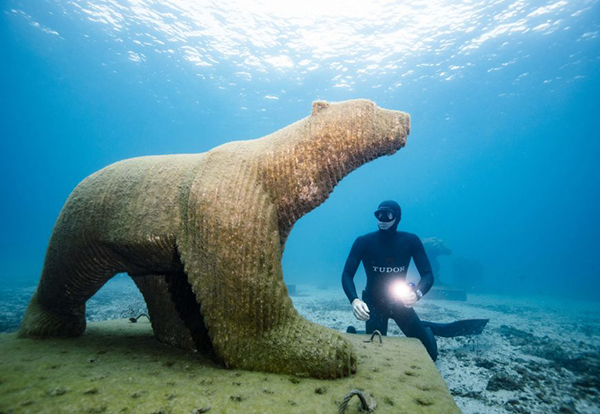 Photo copyright ©Guillaume Ruoppolo, wallis.fr
The underwater museum of Marseille is an underwater space dedicated to art, but also to marine biodiversity and environmental protection.
The museum has been designed to respect the marine fauna and flora. The sculptures placed in the seabed will act on the ecosystem like an artificial reef.
They have been made from neutral pH cement, have shelters for fish and their surface has been deliberately left granular to allow algae and underwater life to develop freely.
Come to the Catalan beach this summer to discover this extraordinary museum.
Want to visit the museum? Organize a seminar or book a guided tour…