The new cultural center of the city
With an unobstructed view of the Saint-Vincent de Paul Church, also known as the Eglise des Réformés, the Artplexe theater has the ambition to become the new cultural center of the city.
This "art-cinema-food" complex opened on October 21 on the emblematic artery of the Phocaean city and offers seven movie theaters rooms, exhibition spaces and two restaurants.
It took ten years to the project to come alive and two to complete the construction of this new Marseilles vessel, which is part of the revitalization of an entire neighborhood.
Designed by star architect Jean-Michel Wilmotte, Artplexe Canebière is defined as a multi-cultural living and meeting place.
On four levels, it offers seven rooms with 996 seats, including one that can host live concerts, a brasserie on the first floor with a terrace on the same level, a panoramic restaurant on the top level, and a lounge space on the third floor dedicated to events. The vast reception hall, visible from the central escalators, with cashier and confectionery, is equipped to host exhibitions.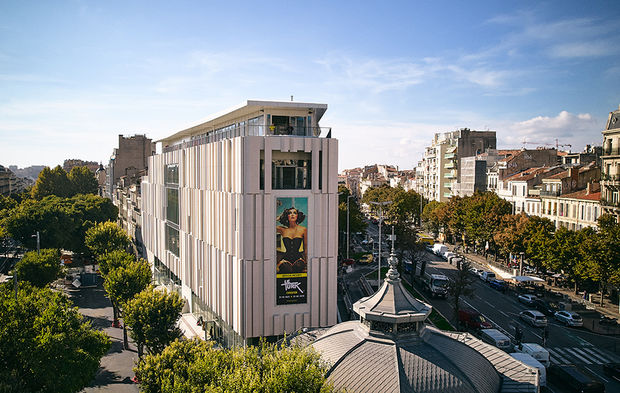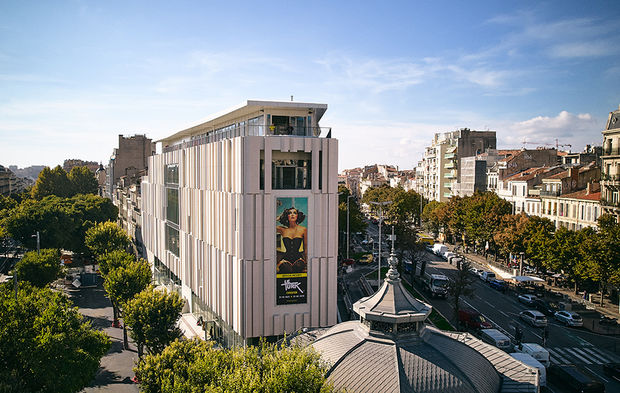 The idea is to be part of the socio-cultural environment
The idea is to be part of the socio-cultural environment of the neighborhood (the Actes Sud bookstore, the Gymnase and Bernardines theaters, etc.), while being permanently animated by the reception of artists, visual artists or musicians, conferences and festivals… in addition, of course, to a generalist film program, in French and English, with 30% arthouse movies.
If you're interested in organizing your event there, don't hesitate to contact us.
You want to organize an event at the Artplexe?