The most media-savvy neo-pop ambassador at Mucem
From May 19, date of the reopening of cultural venues, until October 18, a unique exhibition brings together 20 emblematic works by the most media-savvy neo-pop ambassador at Mucem in Marseille.
A world star of neo-pop, Jeff Koons is a distinctive character in the art world. Holding the record for the most visitors to an exhibition on French soil during his retrospective at the "Centre Pompidou" in 2014, his kitsch and provocative works always attract the public.
This time, it is Mucem that shows his most iconic productions thanks to a rare loan of his works from the Pinault Collection. From his earliest works to the most recent, the event retraces almost the entirety of the artist's career.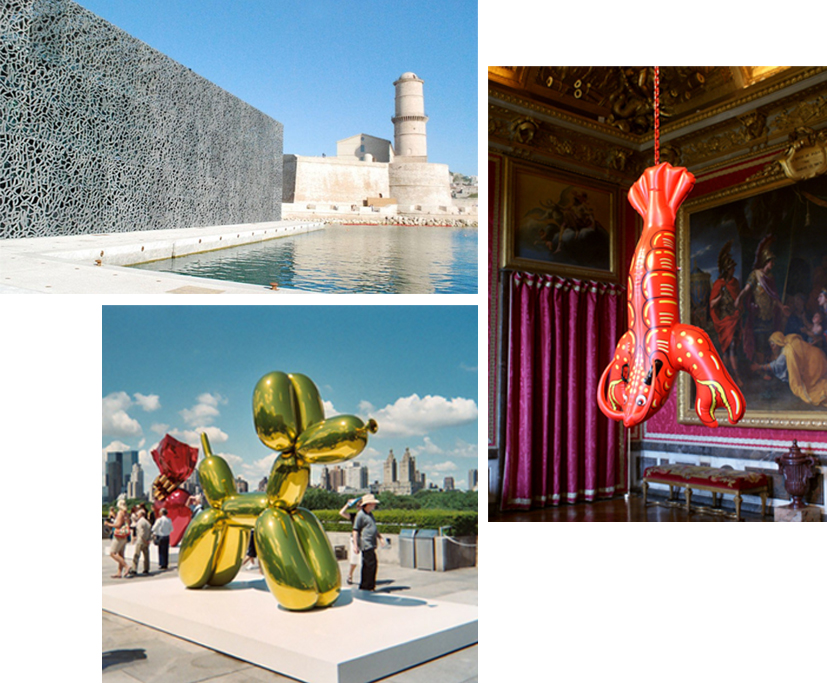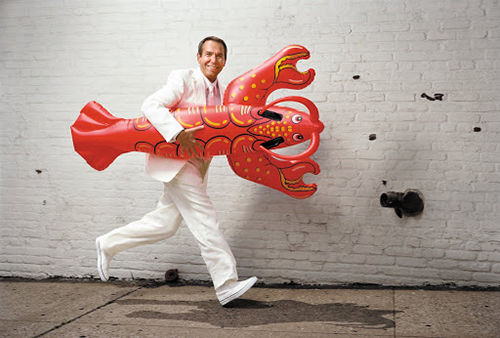 Re-think the museum's collection
In addition to the unique opportunity to see such a large body of work by Jeff Koons in one place, the exhibition takes on a new dimension by opting to re-think the museum's collection. Each of the artist's works is correlated with an artefact selected from the Mucem's reserves. Poetic, formal or simply symbolic, the connections between these different works aim to break down the boundaries and possible hierarchy between the artforms and time periods.
This unusual presentation of a contemporary art exhibition is the result of a long process of research and reflection, and provides a reflection on the very definition of a work of art.
An exhibition not to be missed during your next stay in Marseille!
Do not hesitate to contact us if you wish to organise a group visit.
Jeff Koons, works from the Pinault collection
From Wednesday 19 May 2021 to Monday 18 October 2021
More informations: mucem.org