Breathing the spirit of Provence
A new life is about to begin for the Château de La Barben, the oldest castle in Provence located in the countryside in the hinterland of Aix-en-Provence.
This monument, classified « bâtiments de France », was bought in December 2019 by the entrepreneur Vianney d'Alançon. His ambition: to transform the historic monument into an amusement park celebrating the heritage of Provence.
After monumental renovations, "Le Rocher Mistral" will officially open its doors to the public on July 1. The 400-hectare site will offer a journey combining sounds, lights, guides in regional costumes and strolls through the French gardens designed by Le Nôtre, the fortress dating from the Middle Ages, the 5,000-square-meter Provencal market…
Reconstructions bringing to life the Provence of the past
The Rocher Mistral will also take us on a journey through the history of Provence from the 11th century to the present day through breathtaking shows and reconstructions.
No less than 5 shows during the day and 2 shows in the evening, which will retrace episodes of Provencal history from the time of the knights to the present day; the story of Claude de Forbin, the violent uprising of the Cascaveu… The Rocher Mistral will also be the scene spellbinding shows combining poetry and technology.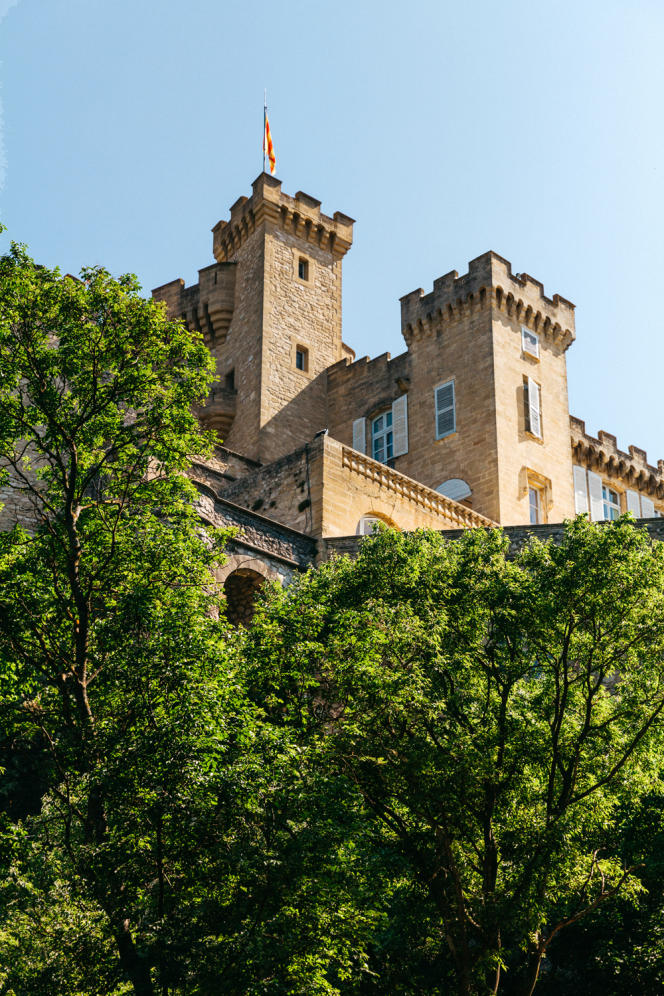 Organize a seminar in 11th century Provence
You want to visit this castle and its gardens during your next seminar? The opportunity to discover or rediscover the flavors and colors of Provence differently. We will help you organize your seminar, contact us!
Rocher Mistral, Château de La Barben, 13330 La Barben.
Ouvert du mois de juillet 2021 à début janvier 2022 de 9h30 à 23h30.
Plus d'informations : www.rochermistral.com