Inaugurated in London, before heading to New York, Melbourne… the blockbuster exhibition Unzipped has landed in Marseille, its only European stop.
The exhibition-event retracing the lives of The Rolling Stones and their nearly sixty-year journey has opened in Marseille until 5 September. This monumental exhibition, supervised by Jagger and the band, is not to be missed!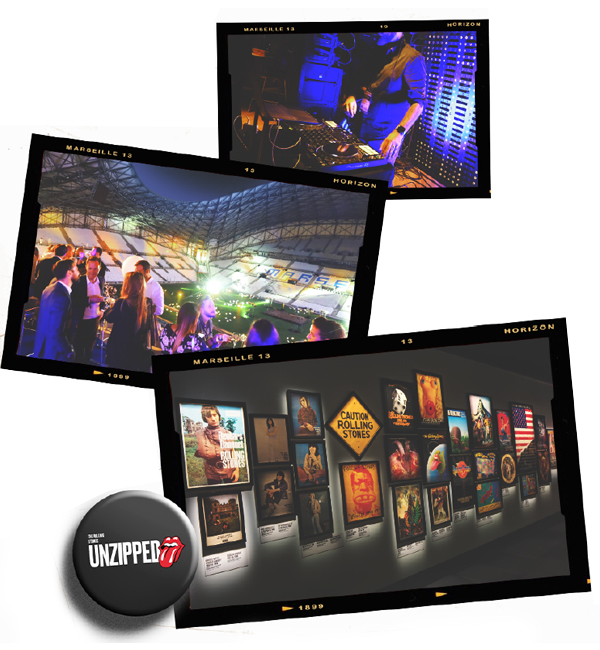 More than 400 legendary artifacts
Through the 2,000m2 space at Marseille's Velodrome stadium, the spectator passes through a life-size reconstruction of their first London flat, their Studio… He passes among the 400 items, including rare instruments, extravagant stage outfits, unreleased video recordings… The Unzipped exhibition won't stop surprising you!
The exhibition offers a rare and immersive experience… We don't say no more.
Privatize the exhibition!
Divine [id] takes you backstage into the lives of the world's greatest Rock band. We help you organize your private event in Marseille's Velodrome stadium.
Spend an unforgettable evening: private tour of the exhibition, guided by Mr. Philippe Manoeuvre himself, cocktail and dinner on the on the stadium lawn…
« Unzipped » exhibition
From 10 June to 5 September 2021 at Orange Vélodrome.
Monday to Sunday, 10h-20h
Friday till 22h
More informations: www.orangevelodrome.com