First of all, we hope that you and your loved ones are doing well. In these troubled times, we would like to inform you that our team remains mobilized.
Some of our events have already been postponed, other postponements are under consideration and we invite you to check the congress websites regularly to get the latest information.
We are preparing for the worst, the situation is evolving quite quickly, and our team is working and moving forward with the involvement, availability and professionalism that we know how to show at divine [id]. The safety and health of our participants is our priority, and we will do everything possible to maintain our role as facilitator in the continuing education gatherings of the medical and scientific communities.
But now is the time for the help and support of the healthcare professionals in the hospitals who are on the front line. More than ever we express our gratitude and admiration for them.
Since Monday, March 16, our offices have been closed, but the whole team is teleworking, we can be reached by email and on our professional mobile phones. You will find below the list :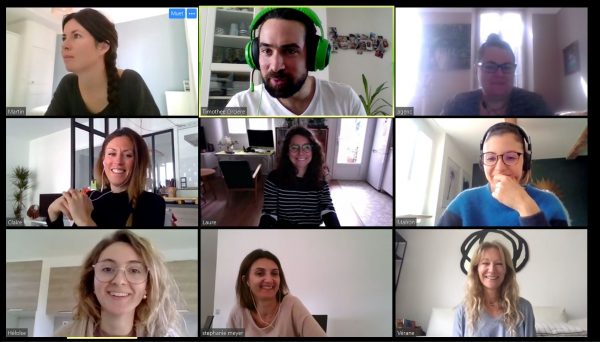 Vérane Bergeron Moreau- Executive director:
+33(0)6 21 78 87 16
vbergeron@divine-id.com
Stéphanie Meyer – Business Director:
+33(0)6 46 10 48 26
smeyer@divine-id.com
Claire Bernard – Project manager:
+33(0)6 13 96 08 70
cbernard@divine-id.com
Charlotte Martin – Project manager:
+33(0)6 23 94 82 47
cmartin@divine-id.com
Manon Burnier – Grants officer:
+33(0)7 77 94 25 62
mburnier@divine-id.com
Caroline Lefrançois – Congress coordinator:
+33(0)6 73 53 45 89
clefrancois@divine-id.com
Héloïse Marty – Congress coordinator:
hmarty@divine-id.com
We remain at your entire disposal to find with you the best solutions for your congresses. See you soon