[/vc_column_text][/vc_column][/vc_row]
What about organising your

next seminar or teambuilding in the Calanques of Marseille?

We regularly disclose to you the emblematic places of Marseille, whether neighborhoods such as the Panier or hotels such as NHOW … but we never have taken you to the "Calanques" (creeks).

The media often refer to the "Calanques" near Cassis such as Port-Pin or En-Vau with their turquoise waters, we also have very beautiful "Calanques" in Marseille, accessible and all different from each other, which are perfect for incentive events.
Several departures are possible from Marseille with very diversified destinations as the Frioul islands which are part of the Calanques National Park. Take a shuttle from the Vieux-Port and discover the islands of Pomègues or Ratonneau with a stunning view of the harbor of Marseille.
From the Vieux-Port, if you do not wish to walk, you can opt for the discovery of the National Park coast with a maritime shuttle. It will navigate along the harbor of Marseille in the direction of Cassis.
Are you interested in the sport version? You can go from the small fishing port of "Les Goudes" or Callelongue, at the end of Marseille, go to Marseilleveyre, which is only accessible on foot. It is the first "Calanque" of the National Park.
Sormiou and Morgiou Calanques are also places resembling paradise. It's like being on the other side of the world in distant and exotic lands. They are only accessible by the coastal GR (Long distance hike).
And finally from "Luminy", you will reach Sugiton "Calanque" and from there you will be able to join Cassis.
We have already talked to you about Isy Provence in 2016 about an article regarding summer sports activities.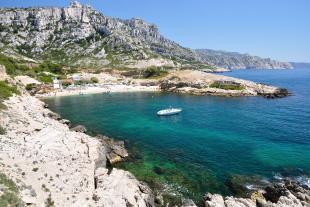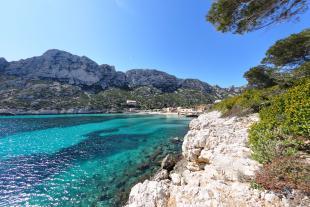 This agency proposes various team building activities in the Calanques National Park, such as a water race (i.e. a treasure hunt on a motor boat) or an Adventure in the Calanques with an orienteering race in the scrubland or climbing… Several "à la carte" activities for an unforgettable seminar!
Whether professionally or in a personal capacity, autumn is the ideal season to discover this fabulous park, an exceptional natural heritage. There are less people on the trails and the weather is cooler!
Photos ©Bureau des Congrès ©Calanques13 ©IsyProvence